Mettec: precision metal CNC machining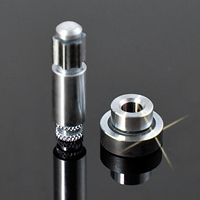 mettec
Value created by people sets a key position in the philosophy of Mettec's business. The group of professionals from various disciplines using their knowledge and experience to create solutions.
The company Mettec specializes in the production of industrial components in metal machining technology. We have extensive experience both in treatment with complex parts and particular in precision turned parts on the multi-tasking lathe CNC machines.
Our ultimate goal is to gain the position of a key, quality supplier to different branches of industry.
We especially undertake tasks that need tailor-made innovative solutions that our customers need…
                                                             

  Our Precision in every detail…